THESE SLIPPERS ARE SUPER EASY , UNIQUE AND VERY COSY .....YOU WILL LOVE THEM VERY MUCH . FAST AND COSY TOO. USING THIS BEAUTIFUL CRUNCH STITCH .......AND FINISHED WITH THE CRAB STITCH TO MAKE THEM MORE INTERESTING .
ALL MY PATTERNS ARE WRITTEN IN US TERMINOLOGY
MATERIAL:
PAINTBOX CHUNKY YARN
5 MM HOOK


MAKE SURE TO CHECK VIDEOS BELOW , HOW TO ADD NON - SLIPPERY TREATMENT TO YOUR SLIPPER , AS THE CROCHET SLIPPERS CAN BE VERY SLIPPERY.
WE ARE GOING TO CROCHET A LARGE RECTANGLE , 1 CM BIGGER IN THE FRONT AND 1 CM BIGGER AT THE BACK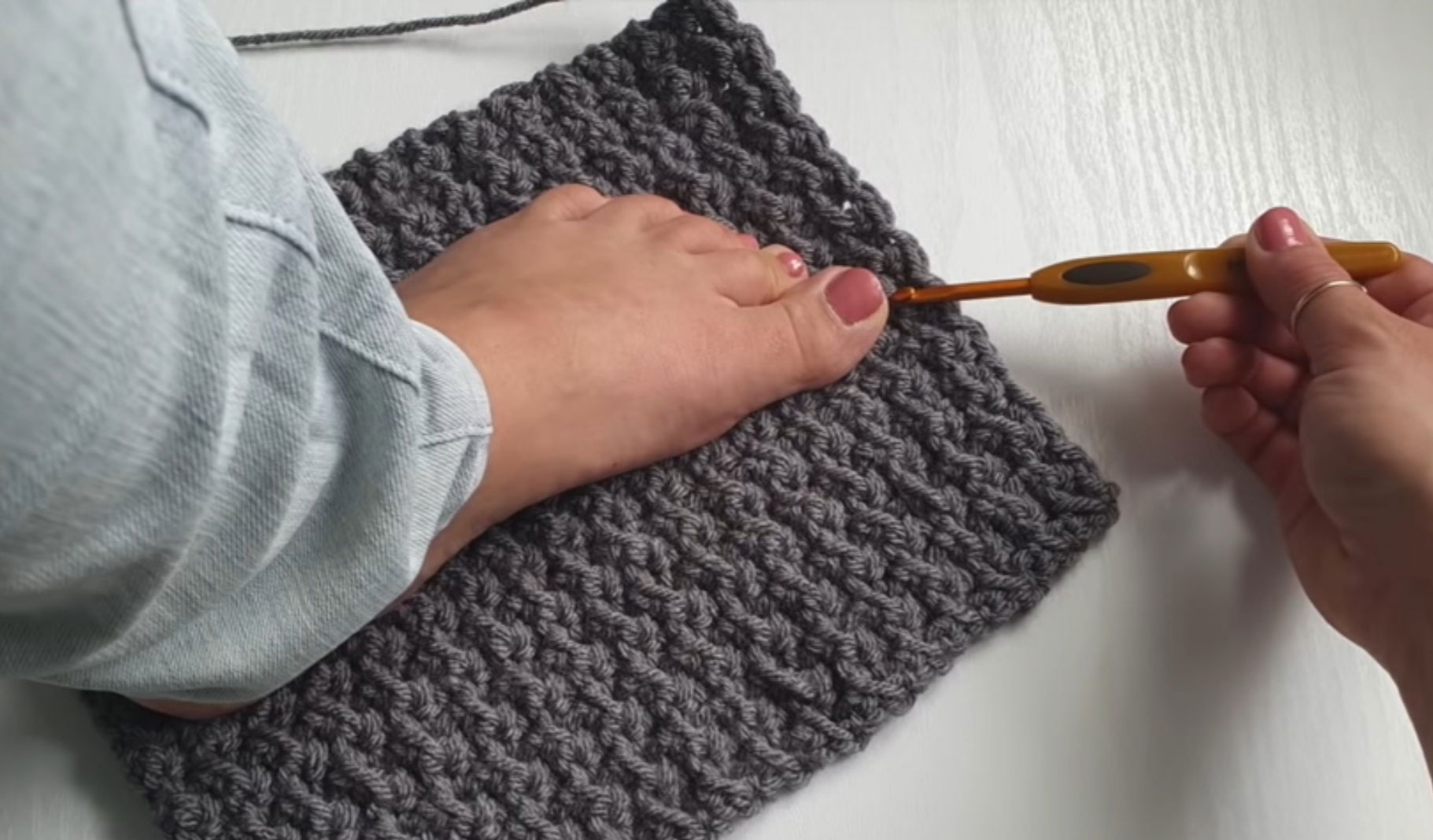 CH ANY EVEN NUMBER ,AS MANY AS YOU NEED TO WRAP THE CHAIN AROUND YOUR FOOT( FRONT OF YOUR ANKLE )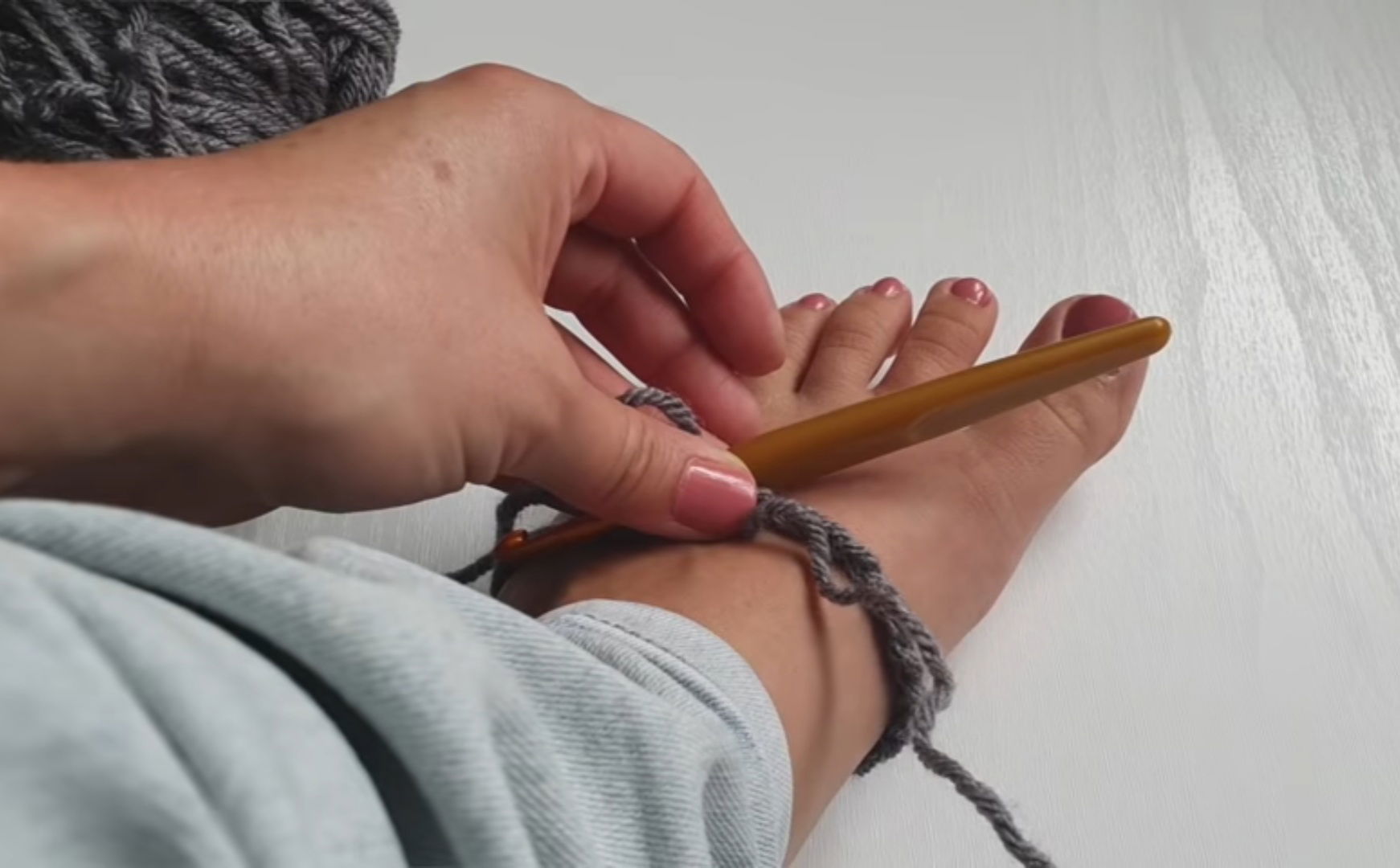 R1:
START IN 2ND CH ,DO SL.ST. THEN HDC INTO NEXT REPEAT ACROSS AND END WITH SL.ST. CH 2 TURN
R2:
WORK HDC , SL.ST. REPEAT ACROSS END WITH HDC. CH 2 TURN .
R3:
REPEAT ROW 1
R4:
REPEAT ROW 2
R5:
REPEAT ROW 1 AND ROW 2 .CONTINUE ALTERNATE ROWS UNTIL YOU GET THE SIZE YOU NEED.
R:5 WHEN YOU GET THE SIZE OF YOUR RECTANGLE LEAVE 50 CM LONG YARN END AND .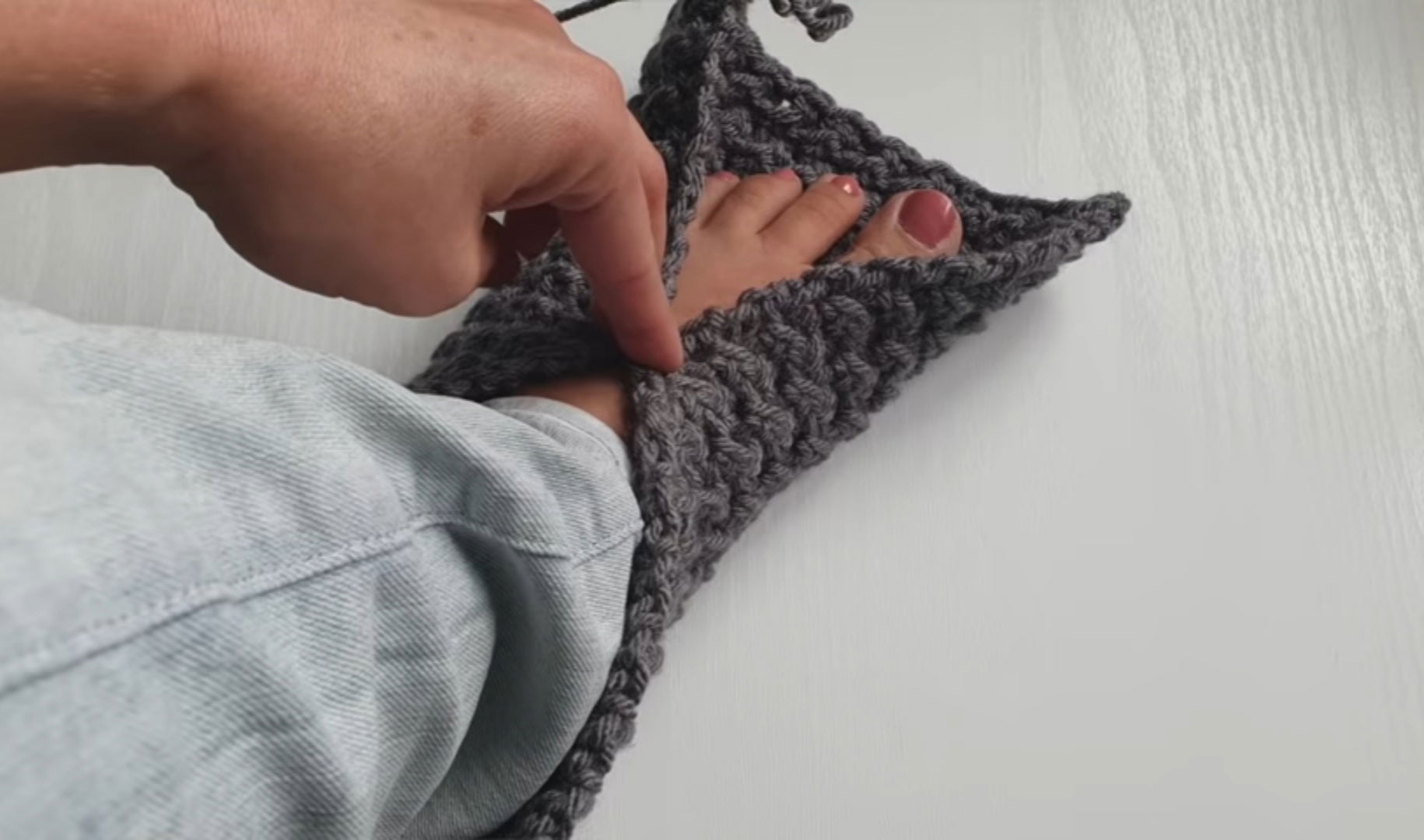 R6:
ON THE THE SHORTER SIDE OF THE RECTANGLE YOU WILL WORK SMALL STITCHES WITH YOUR YARN NEEDLE ALONG THE EDGE, WHEN YOU GET TO THE END PULL THE YARN AND CLOSE THE SLIPPERS. ONCE CLOSED PLACE A SHORT STITCH IN THE MIDDLE OF THE SEAM TO SECURE IT. AND FASTEN OFF.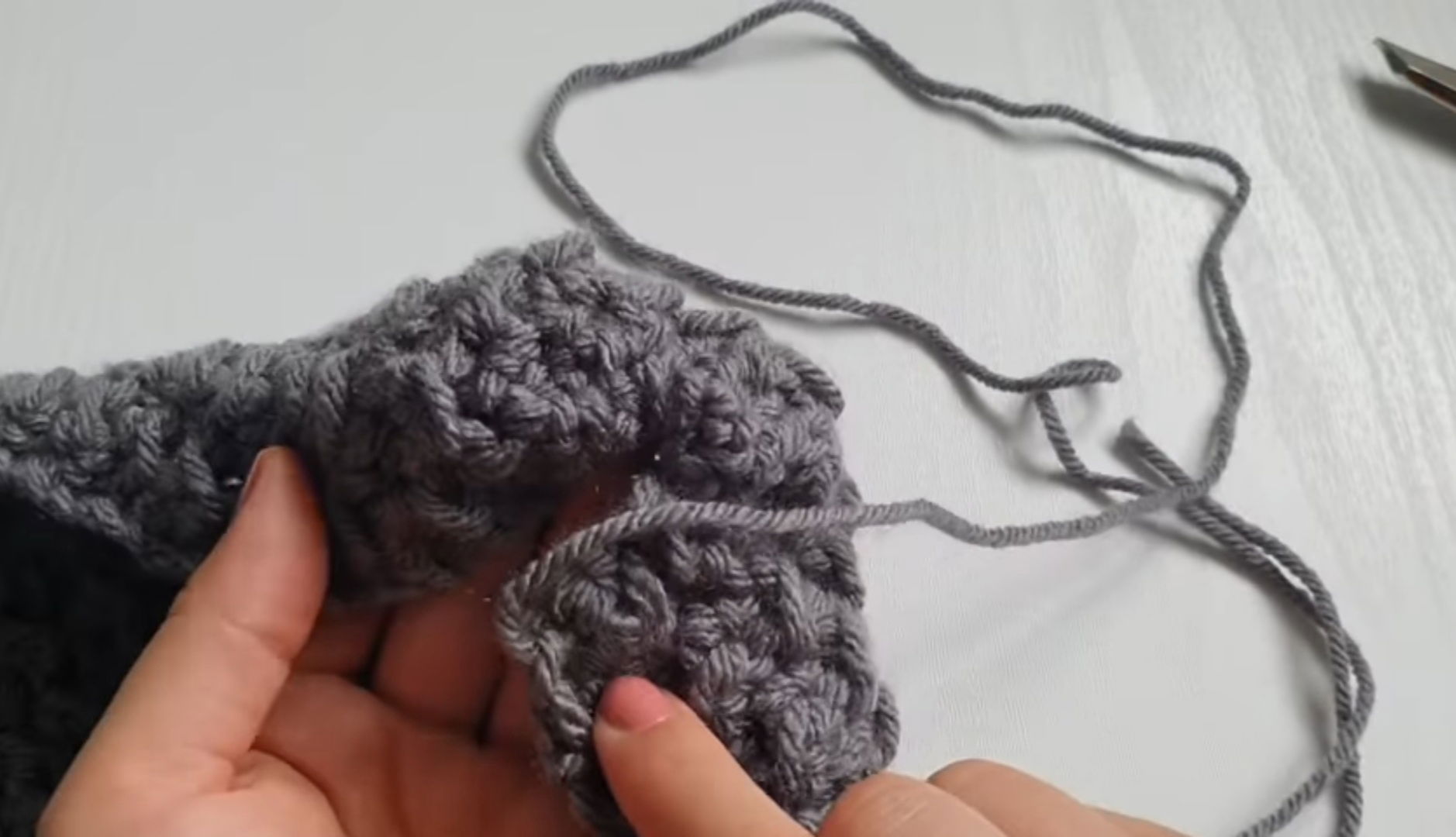 R7:
FOLD THE SLIPPERS AND CLOSE THE HEEL (OTHER SHORT SIDE ) WITH THE SMALL STITCHING. FASTEN OFF AND HIDE YOUR END.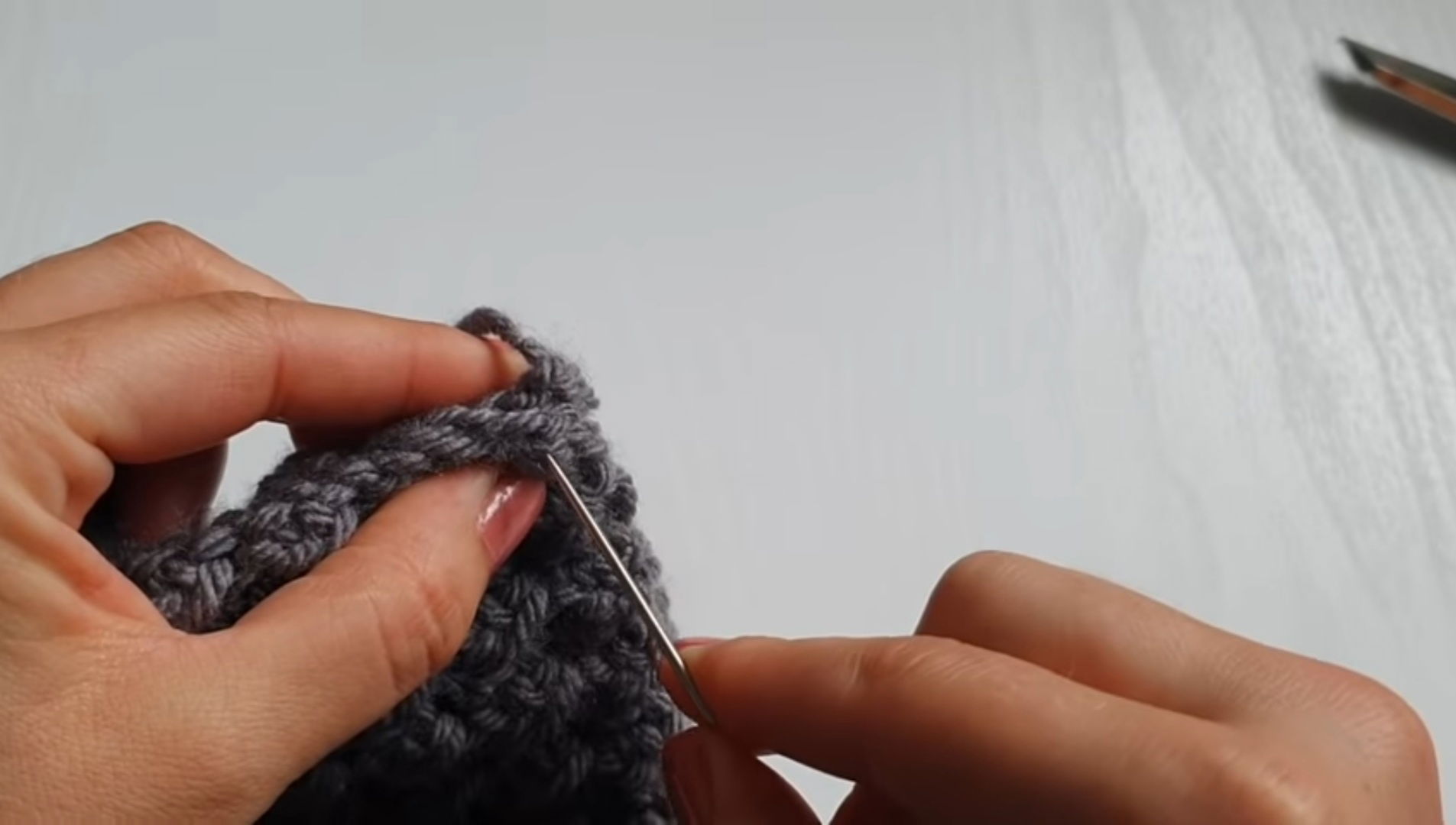 R8:
PUT THE SLIPPERS ON YOUR FOOT AND MARK THE OPENING ,HOW DEEP IT IS UP TO YOU . MARK IT WITH THE STITCH MARKERS.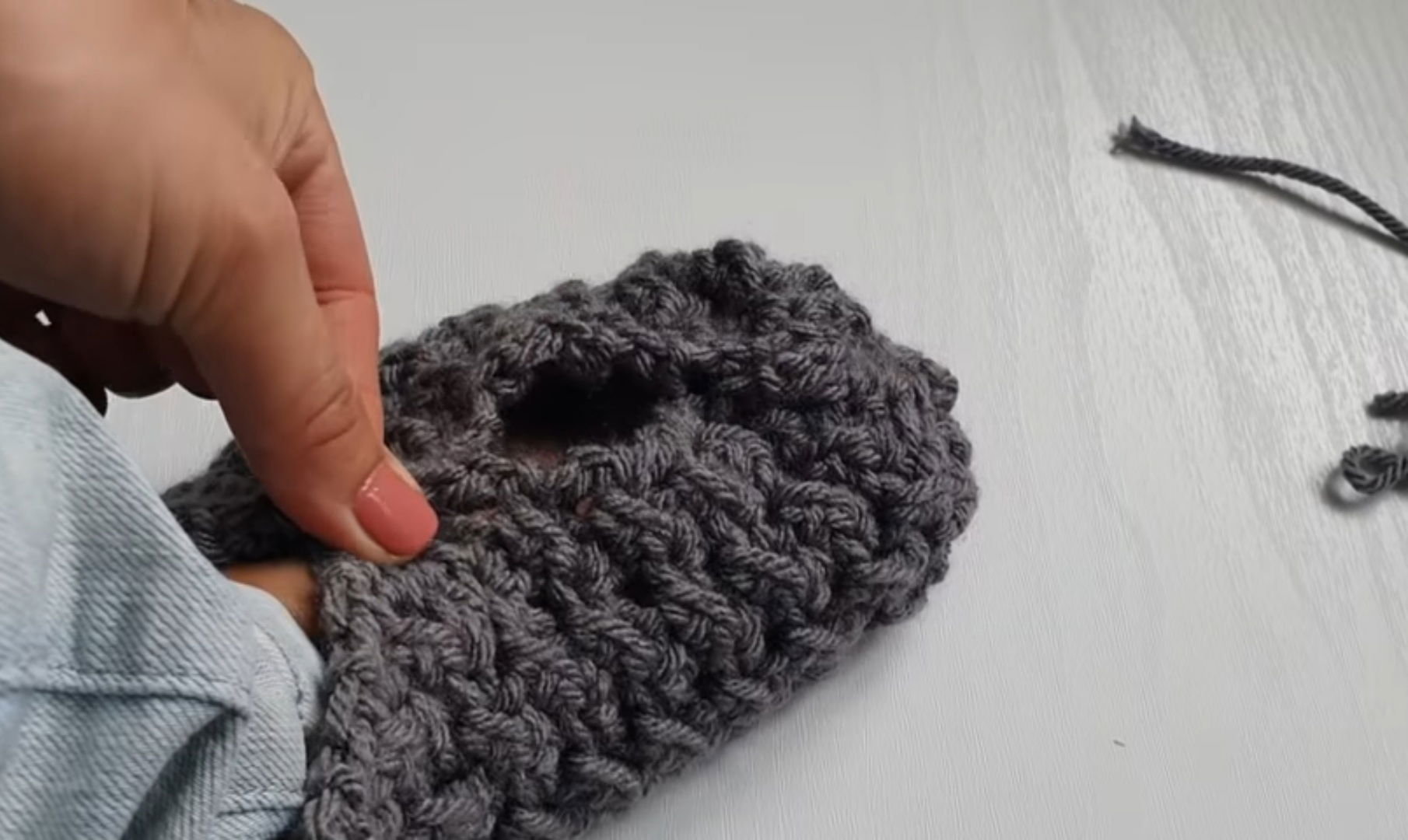 PLACE STITCH MARKERS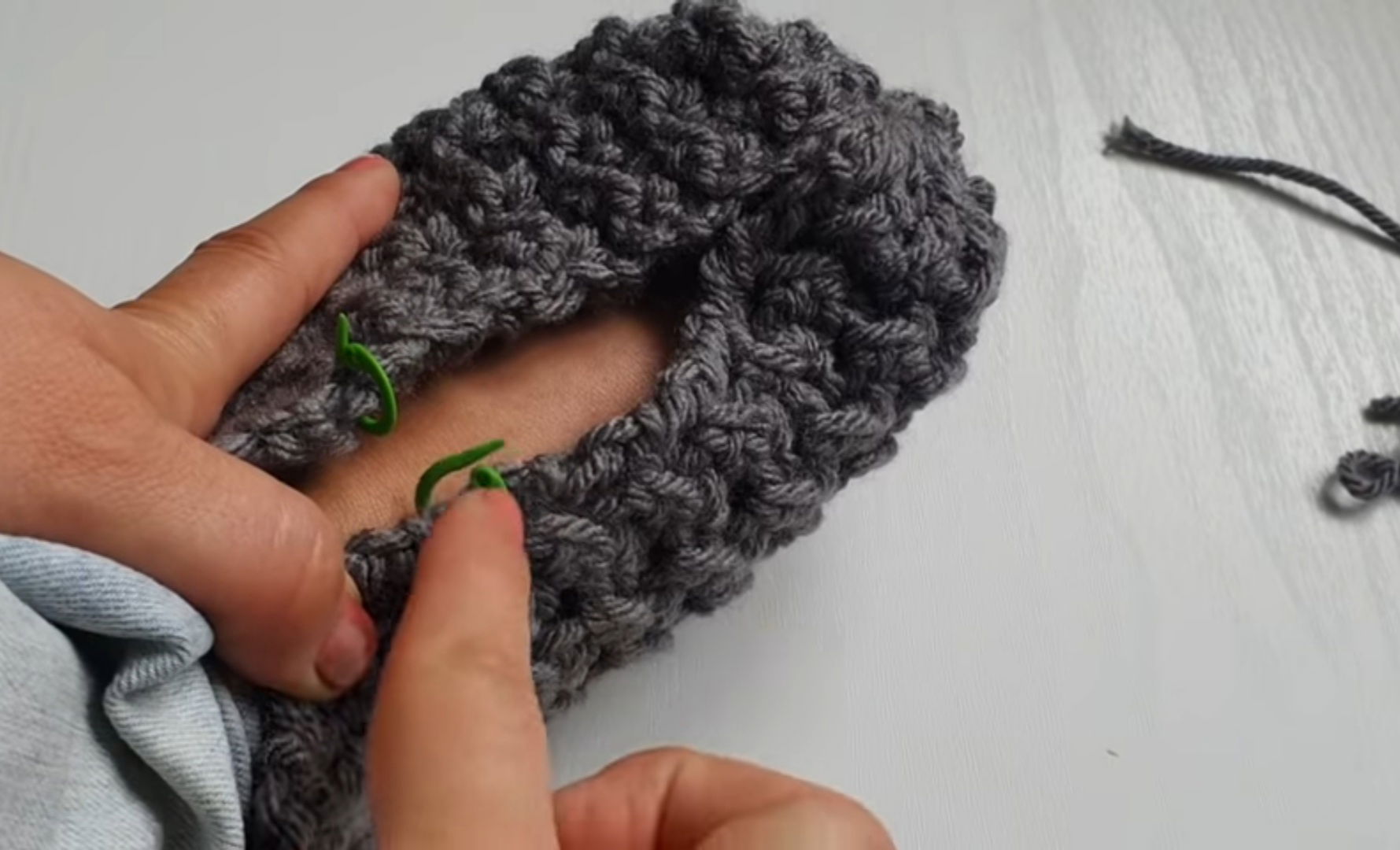 R9:
CLOSE THE OPENING , START FROM THE FRONT ( WHERE YOU PLACES YOUR SMALL STITCH )AND WORK YOUR WAY UP TO YOUR ANKLE. FASTEN OFF .
R10:
BRING THE LIGHT GREY COLOUR . CREATE SLIP KNOT AND TAKE IT OFF YOUR HOOK. INSET HOOK IN THE (THE TOP , CLOSE TO THE EDGE) MIDDLE OF YOUR HEEL . PLACE THE SLIP KNOT ON HOOK AND BRING IT IN. CH 1.
R11:
WORK CRAB STITCH . REVERSED SC . WORK AROUND THE TOP OF YOUR SLIPPER. FASTEN OF AND HIDE YOUR END. AND YOUR SLIPPERS ARE DONE:) ENJOY .